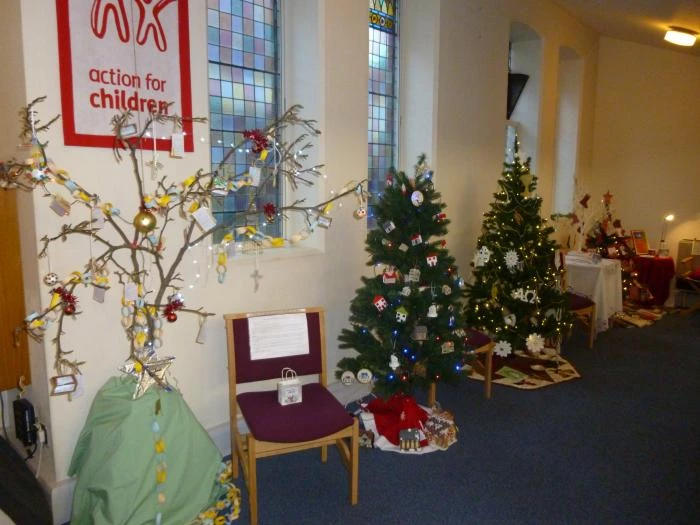 Last week's Christmas Tree Festival was declared to be a great success by all who came. Many thanks to all of the church and community centre groups that decorated a tree. So much thought went into all 21 of them. The winning tree was the Blood Donors', which was very much deserved. The individual red baubles had messages from donors as to why they gave blood.
The total raised over the weekend was £850 and Rosemarie Bucknell made another £450 on her craft stall over the weeks beforehand. A BIG THANK YOU to the team – it was well worth it!!
To see Bob Bucknell's photos of the Festival go to the 'Galleries' button at the top of the page, or click here.