Jack Nord:
August 2016
During his three months of volunteering with the Karibuni children's charity, Jack Nord took time off one Saturday to visit a giraffe sanctuary. And the Rothchilds? Read Jack's blog...
"The plan for Saturday was to go to the giraffe sanctuary in Nairobi. This is something I particularly wanted because of the enormous number of recommendations I received for it. The drive was longer than expected, partly due to the fact that I'm still not used to cities, and partly due to Nairobi traffic.
Still when we got there I was amazed, since I've never had the chance to see a giraffe so close never mind touching one! We started off by feeding them followed by a talk and more feeding. I was still surprised by how big they managed to get, even knowing that they are giraffes. I don't think that's too surprising though, since their heads are half as tall as me.
I wish I could say I was shocked to find out that the Rothschild name is here too, but it turns out that one of the subspecies of giraffe was named after the family. I really wish I was surprised. Still, the conservation efforts of the sanctuary are incredible, bringing the number of Rothschild giraffes from 120 in the early 70s to 300 today. We were told about the cooperation of giraffes and warthogs in which the warthogs stay close to giraffes because giraffes can see lions further away, and giraffes stay close to warthogs because lions prefer to eat warthog to giraffe. Plus warthogs have such small brains that they can't even remember their children."
popular recent storiesAlso in the news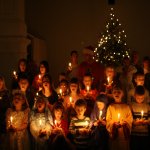 Posted: Fri 14 Dec 5:00am
Here is a reminder of our remaining services this Christmas: Sun 16 Dec 10.30am Morning Worship ACG Sun 16 Dec 5pm Candlelit Carol Service HK Sun 23 Dec 10.30am Morning Worship JS Mon 24 Dec 4pm Christingle Service HK Mon 24 Dec 11.30pm Midnight Communion HK Tue 25 Dec 10.30am Christmas Day Family Service HK Sun 30 Dec 10.30am ..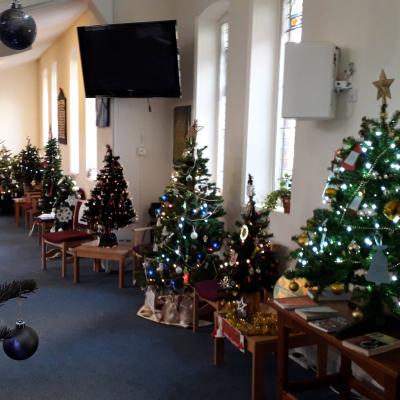 Posted: Thu 13 Dec 5:00am
Money doesn't grow on trees, unless you are organising a fund-raising Christmas Tree Festival. Ours was last weekend and thanks to donations, food and gift sales, £1,100 was raised towards the Church Welcome Project.This year, there were 20 trees decorated on a theme of Christmas songs and carols by church groups and community centre user groups. Ken Kole and his Merry Souls...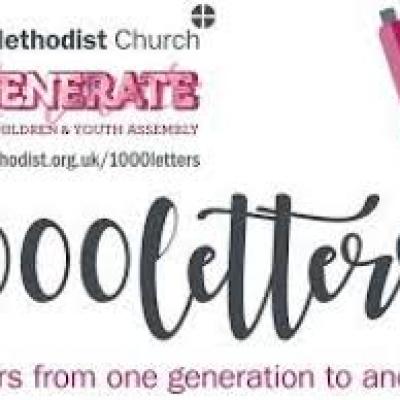 The Methodist Church: Wed 12 Dec 5:00am
This year's 3Generate, the annual Methodist Children and Youth Assembly took place over the weekend, 23-25 November, when 1,200 young Methodists, aged 8-23, along with youth leaders and volunteers gathered in Southport.The Youth President Jasmine Yeboah, who was elected at last year's 3Generate said: "My theme for the year is Courageous. Many of the events looked at how young...