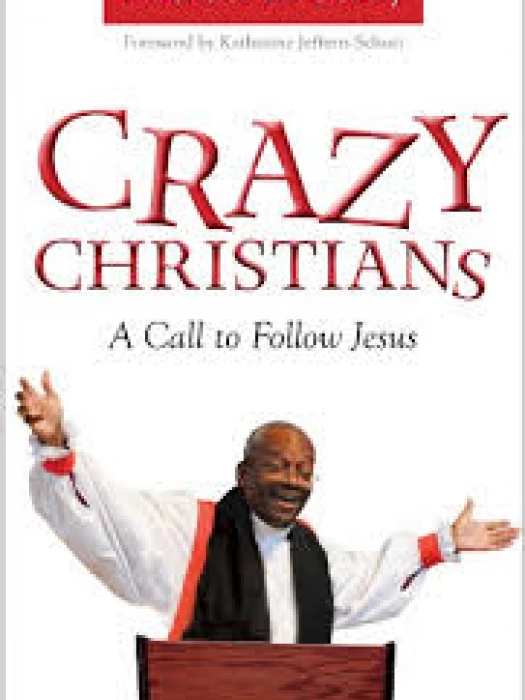 Yesterday, whilst leading our 10.30am streamed service, you may have heard our preacher David Neville mention Bishop Michael B. Curry. He was the Episcopalian bishop who spoke at Harry and Megan's wedding. He is also author of Crazy Christians, which is the current book choice of the Good Faith Book Club.
For our meeting on Saturday, we had originally hoped to have both a socially-distanced face covering to face covering meeting as well as a Zoom meeting for those unable to attend in person. Alas, our plans have been hit for six by the Rule of Six and the worsening coronavirus situation. So we will just hold a 2pm Zoom meeting on Saturday.
This means that if you would like to listen in to or join in our discussion on the book, you can now do so from the comfort of your own sofa. . If you would like to join, my personal ID is 592 094 6896. If you already have Zoom you will know what to do. If you don't have Zoom, just download a free copy and follow the instructions. If you have any problems, ask any school boy or girl, whilst observing all safeguarding protocol. If you are really desperate, try me on 012967 424653 or peterb.green@ntlworld.com. I can call on that veteran of Zoom meetings, Richard of Atkinson Towers.