David Bradwell, JPIT:
June 2017
The other day I was talking to a Catholic Priest friend of mine about secular politics and the role of the Church at election times. He was sharing something about the Spiritual Exercises of St Ignatius of Loyola which resonated with me that might help us to avoid being co-opted unwittingly into political agendas.
Ignatius saw that true discernment requires an attitude of detachment, which is not a lack of interest, nor an unwillingness to engage with the subject matter, but is rather a positive state that seeks to recognise God's will in any given situation. To be detached is to actively seek God's will, neither owning one option or the other, but choosing to determine God's desire, and to actively decide what will lead to God's deepening life in each of us.
While we all have political opinions, when the Church gets too involved or too close, it begins to lose the detachment that we need to discern God's will. We run the risk of presenting our will as God's will. Election campaigns make this ever more sensitive. Notwithstanding the fact that as registered charities the churches must abide by statutory guidance on impartiality, lobbying and campaigning, it is far more important that the Church sees itself not as any other kind of organisation weighing in on its priorities for manifestos or commitments from future MPs. The Church is not a lobby organisation for its own members. JPIT is not a think tank dreaming up policies and hoping to get noticed. We are all part of the movement of followers of Jesus Christ, our mission is to proclaim Good News to the poor and to worship God with all our heart, soul, mind and strength and to love our neighbour as ourselves.
For the full article, click here.
popular recent storiesAlso in the news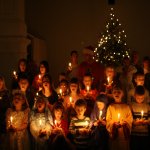 Posted: Fri 14 Dec 5:00am
Here is a reminder of our remaining services this Christmas: Sun 16 Dec 10.30am Morning Worship ACG Sun 16 Dec 5pm Candlelit Carol Service HK Sun 23 Dec 10.30am Morning Worship JS Mon 24 Dec 4pm Christingle Service HK Mon 24 Dec 11.30pm Midnight Communion HK Tue 25 Dec 10.30am Christmas Day Family Service HK Sun 30 Dec 10.30am ..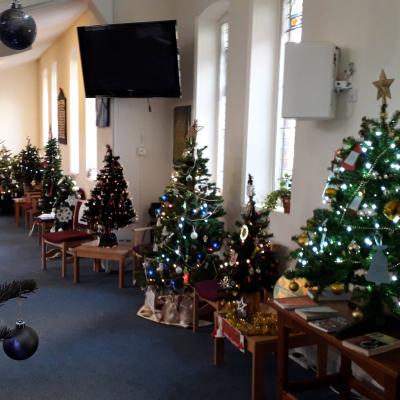 Posted: Thu 13 Dec 5:00am
Money doesn't grow on trees, unless you are organising a fund-raising Christmas Tree Festival. Ours was last weekend and thanks to donations, food and gift sales, £1,100 was raised towards the Church Welcome Project.This year, there were 20 trees decorated on a theme of Christmas songs and carols by church groups and community centre user groups. Ken Kole and his Merry Souls...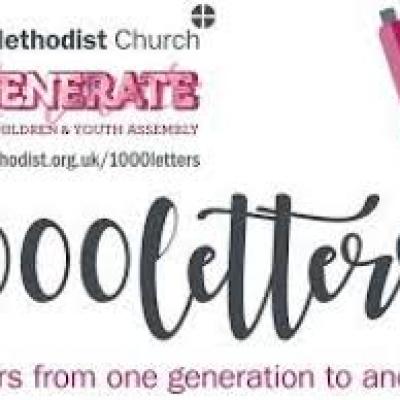 The Methodist Church: Wed 12 Dec 5:00am
This year's 3Generate, the annual Methodist Children and Youth Assembly took place over the weekend, 23-25 November, when 1,200 young Methodists, aged 8-23, along with youth leaders and volunteers gathered in Southport.The Youth President Jasmine Yeboah, who was elected at last year's 3Generate said: "My theme for the year is Courageous. Many of the events looked at how young...