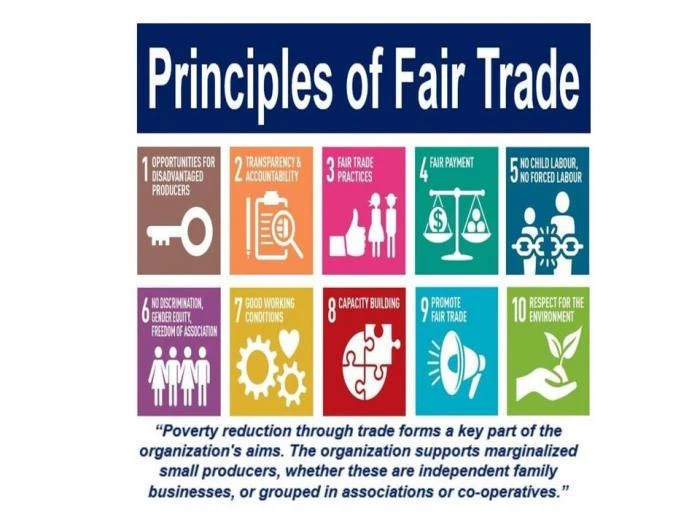 In this Fairtrade Fortnight we look at the ten principles of the Fairtrade business.
1. Create Opportunities for Economically Disadvantaged Producers
2. Transparency and Accountability
3. Fair Trading Practices
4. Payment of a Fair Price
5. Ensuring no Child Labour and Forced Labour
6. Commitment to Non-Discrimination, Gender Equality, Freedom of Association
7. Ensuring Good Working Conditions
8. Providing Capacity Building (developing practical, management and business skills)
9. Promoting Fair Trade
10. Respect for the Environment
We can all show support for these principles by committing to buy at least one new Fairtrade product in the next fortnight.