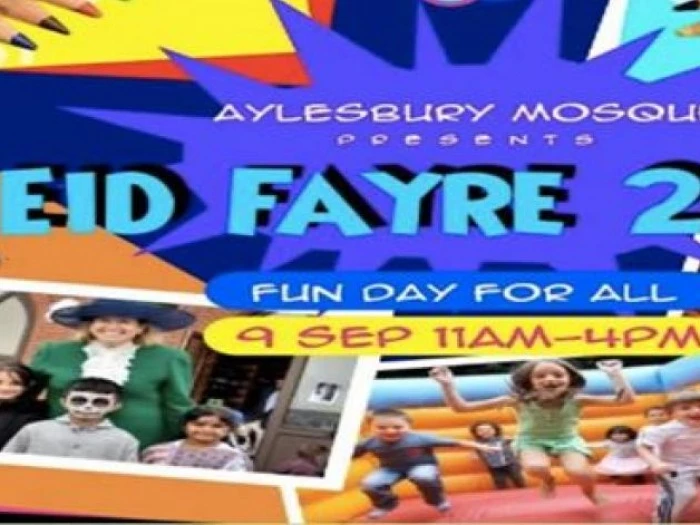 Our neighbours at the Aylesbury Mosque are holding their annual Eid Fayre on Saturday 9 September between 11am and 4pm. They write:
"The planning for this event is in full swing and thanks to all those that have been supporting the mammoth efforts behind the scenes!
To give you an idea, the following are now locked in: cakes, sweets, scarf sales, children (and adults!) bouncing entertainment, henna, face painting, local and national press, health focus, exhibits from the Muslim heritage, freshly cooked food stalls, bucks county council services, a large bee hive and much more...This is open to EVERYONE in Aylesbury."
Meanwhile, we at Aylesbury Methodists wish all our Muslim friends and neighbours a very happy Eid!