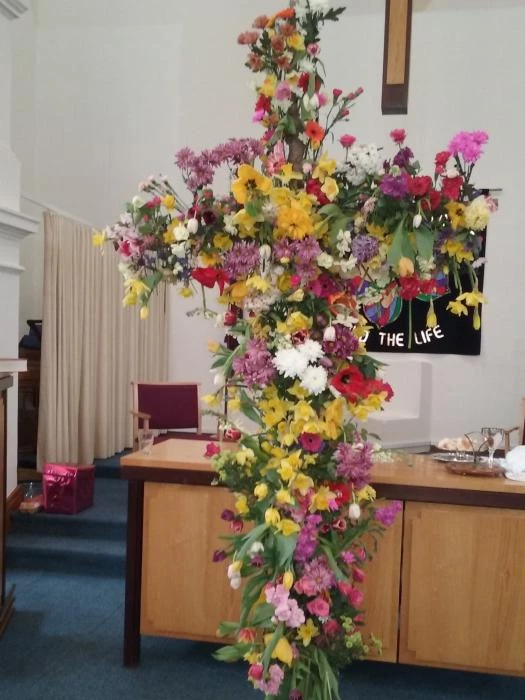 This evening at 7.30pm, we have our Maundy Thursday service. Tomorrow's Good Friday service is at 10.00am.
Easter Sunday begins with Easter Breakfast at 9.00am for those who have pre-booked. Tickets are £5.50. Ask Derek or Lynn Bernstone about remaining availability on Aylesbury 420817. All proceeds will go to London's Whitechapel Mission and their work with the homeless.
Our Easter morning family communion service is at 10.30am and as with the other services, will be led by our minister, Rev. Helen Kirk. If you can, bring a flower to this service, to help decorate the Easter Cross. All are welcome to any or all of the services.
if you cannot come, you may like to watch our live streamed service Easter Sunday 10.30am service. Go to YouTube and type in Aylesbury Methodists. The service can be seen live from 10.25am or the recorded service is kept for seven days.
Whatever you are doing this Easter, we hope that you experience some of the joy, peace and hope that the Easter message brings.