Rev. Helen Kirk:
September 2018
This year Andrew and I were lucky enough to spend a week on holiday in Croatia; it is a beautiful country, rich in history and culture; inhabited by hospitable people who welcomed us warmly. Whilst there we visited the historic city of Dubrovnik and as we walked the ancient walls which surround the city, we were surprised to see that nearly every building, even those that were centuries old, had a new roof. In talking to local people, we realised that, only 25 years ago, this place now filled with tourists and sightseers, had been heavily bombarded during the war which saw the bitter break up of the former Yugoslavia.
Robert, the manager of our hotel, told us that he had fought in the war for 18 months; 'It is ridiculous' he said, 'I was expected to kill fellow human beings simply because they were not Croatian; yet they were still my neighbours, colleagues, associates. They were like me, human beings'
In the stories we heard there was still a sense of disbelief at the way division escalated so quickly into violence and ultimately war that destroyed, not just buildings, but people's lives. I do not think for a moment that we might face a similar situation in this country and yet Robert's words were a timely reminder that, despite the issues that divide us, we should never lose sight of our common humanity, and as Christians, the call to love.
For the full article from Helen, click here.
popular recent storiesAlso in the news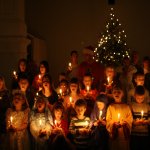 Posted: Fri 14 Dec 5:00am
Here is a reminder of our remaining services this Christmas: Sun 16 Dec 10.30am Morning Worship ACG Sun 16 Dec 5pm Candlelit Carol Service HK Sun 23 Dec 10.30am Morning Worship JS Mon 24 Dec 4pm Christingle Service HK Mon 24 Dec 11.30pm Midnight Communion HK Tue 25 Dec 10.30am Christmas Day Family Service HK Sun 30 Dec 10.30am ..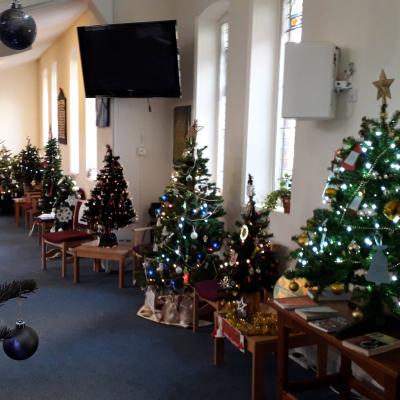 Posted: Thu 13 Dec 5:00am
Money doesn't grow on trees, unless you are organising a fund-raising Christmas Tree Festival. Ours was last weekend and thanks to donations, food and gift sales, £1,100 was raised towards the Church Welcome Project.This year, there were 20 trees decorated on a theme of Christmas songs and carols by church groups and community centre user groups. Ken Kole and his Merry Souls...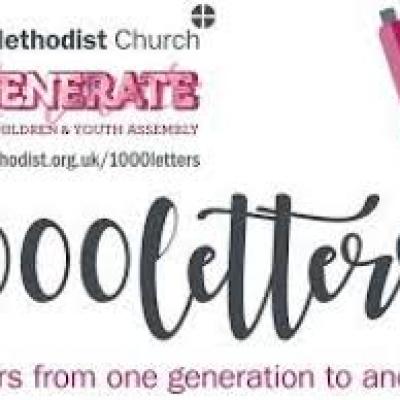 The Methodist Church: Wed 12 Dec 5:00am
This year's 3Generate, the annual Methodist Children and Youth Assembly took place over the weekend, 23-25 November, when 1,200 young Methodists, aged 8-23, along with youth leaders and volunteers gathered in Southport.The Youth President Jasmine Yeboah, who was elected at last year's 3Generate said: "My theme for the year is Courageous. Many of the events looked at how young...