Posted:
July 2016
A coach carrying our young people for the 53rd year of our German youth exchange, was part of the virtual 12 mile car park surrounding the port of Dover last weekend. Leaving church at 7.30am on Saturday, they didn't arrive at their Daun (pronounced Down) Sports Club hosts until 1.30pm on Sunday — an 18 hour delay! A steady flow of text messages kept parents and hosts up-to-date.
The youngsters and their leaders Steve and Viv Kemp and Dawn Wright played lots of games to while away the time. Hours after they were due to be in Daun, they were playing UNO sat on the fast lane of the A20. So much for risk assessments!
Food and drinks ran out so Steve and daughter Ailsa "set out like intrepid travellers" to find supplies via a slip road they had passed. "We are a bit worried that we might move and lose them" texted Dawn but the increased French security checks and chronic under-staffing ensured that that was not a problem! Sandwiches and pasta were duly delivered and the police brought round water supplies.
The Saturday morning ferry crossing became a 4.45am Sunday one instead! What a story they will have to tell!
For more details on what is the UK's longest running youth exchange, click here.
popular recent storiesAlso in the news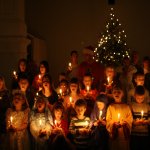 Posted: Fri 14 Dec 5:00am
Here is a reminder of our remaining services this Christmas: Sun 16 Dec 10.30am Morning Worship ACG Sun 16 Dec 5pm Candlelit Carol Service HK Sun 23 Dec 10.30am Morning Worship JS Mon 24 Dec 4pm Christingle Service HK Mon 24 Dec 11.30pm Midnight Communion HK Tue 25 Dec 10.30am Christmas Day Family Service HK Sun 30 Dec 10.30am ..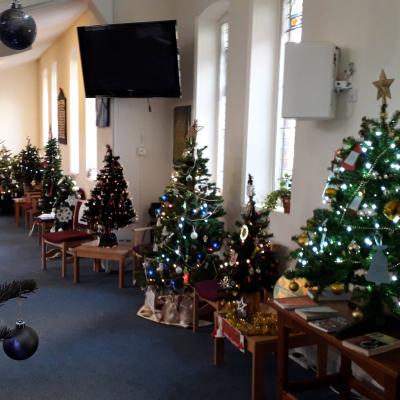 Posted: Thu 13 Dec 5:00am
Money doesn't grow on trees, unless you are organising a fund-raising Christmas Tree Festival. Ours was last weekend and thanks to donations, food and gift sales, £1,100 was raised towards the Church Welcome Project.This year, there were 20 trees decorated on a theme of Christmas songs and carols by church groups and community centre user groups. Ken Kole and his Merry Souls...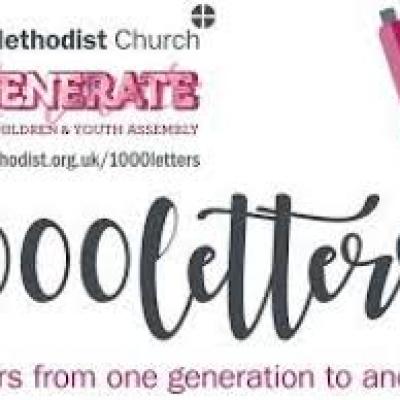 The Methodist Church: Wed 12 Dec 5:00am
This year's 3Generate, the annual Methodist Children and Youth Assembly took place over the weekend, 23-25 November, when 1,200 young Methodists, aged 8-23, along with youth leaders and volunteers gathered in Southport.The Youth President Jasmine Yeboah, who was elected at last year's 3Generate said: "My theme for the year is Courageous. Many of the events looked at how young...