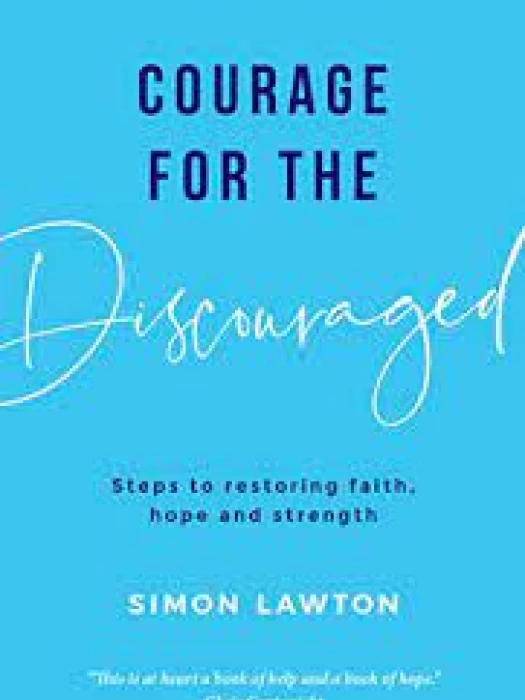 "We live in truly challenging days. Covid 19 has changed our world and the way we live. Many are struggling with stress, anxiety & fears and are wondering how they will get through all this. The five D's – discouragement, disappointment, disillusionment, despondency and despair – are very real. All of us experience these feelings at one time or another, but many feel overwhelmed by them. So how do we combat these feelings and how can we develop courage when we are struggling?"
According to the above description of Courage for the Discouraged by Simon Lawton, his book offers some answers. It is the Good Faith Book Club's 60th book choice. We will discuss it by Zoom on January 22nd at 2pm and see if we agree with the book's claim:
"Sharing from his own experiences, Simon explores these questions and offers many helpful, practical and Bible-based solutions. By the time you've read this honest and transparent book your faith will have been stirred, hope will have been renewed and strength will return to your walk with God."
To join the discussion, contact Peter Green for a link at peterb.green@ntlworld.com.