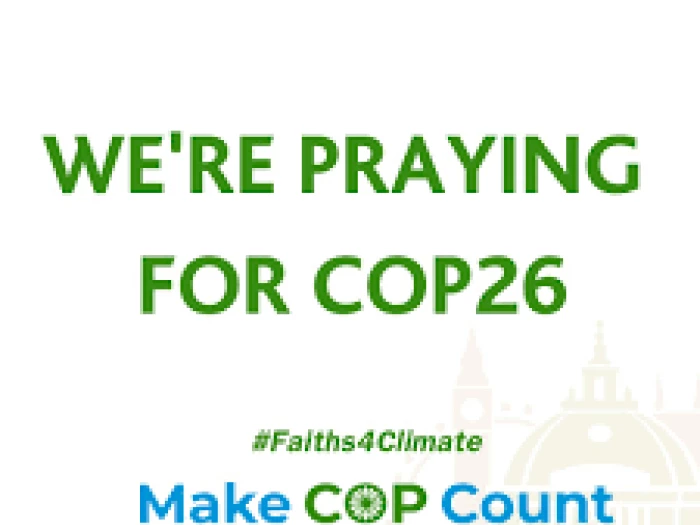 Methodist churches in London, Manchester and Glasgow unfurled banners this weekend as part of global action from faith communities calling for climate justice and care for the vulnerable ahead of COP26, the UN Conference on climate change in Glasgow next month.
Visitors to London will also see the church's call to pray for COP26 on the outside of the Methodist Central Hall building, which was the venue for the inaugural meeting of the United Nations Assembly in 1946. Find out more about this interesting link between the church and the UN here.
The Revd Tony Miles, Superintendent Minister said, "We wanted to make a public declaration to assure people we are praying for COP26 and to inspire others to do same. We are urging the world leaders gathering in Glasgow next month to 'make COP count' and, as a Church and Conference Centre, we are endeavouring to make a difference locally too."
Eliana Achila a 13 year old member of Methodist Central Hall Westminster said, "Climate change is real and it is the poorest and most vulnerable on our planet that bear the greatest cost."