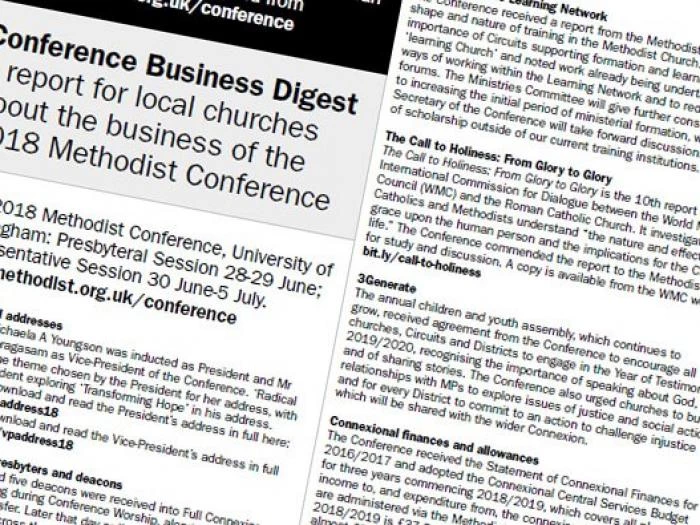 Tucked away in the summary of business done at the 2018 Methodist Conference was the formal appointment of our own minister, Revd. Helen R. Kirk as Chair of the Chester and Stoke-on-Trent District from 1st September 2019. We will miss her.
On the youth front at the conference, it was reported that "3Generate The annual children and youth assembly, which continues to grow, received agreement from the Conference to encourage all churches, Circuits and Districts to engage in the Year of Testimony in 2019/2020, recognising the importance of speaking about God, faith and of sharing stories. The Conference also urged churches to build relationships with MPs to explore issues of justice and social action, and for every District to commit to an action to challenge injustice which will be shared with the wider Connexion."
There was much more discussed as well and you canclick here to get a two page overview of it all.