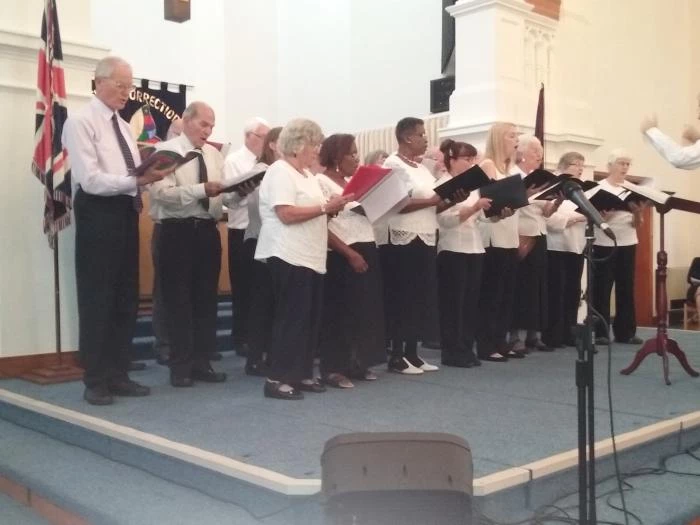 Led by Rev Richard Atkinson, the extended Circuit Choir will present John Stainer's famous cantata 'The Crucifixion', a service of anthems, solos and congregational hymns providing a moving and inspiring act of worship for Passiontide. 'The Crucifixion' is on Sunday afternoon 29th March at 3.00 pm, lasting about one hour and followed by refreshments in the Hall.
'The Crucifixion' recalls the scenes which mark the last few days of our Saviour's life on earth. From the rejoicing as he entered Jerusalem. The Passover where he gives the new commandment of love for one another, the pathos in the Garden of Gethsemane then the hostility and loneliness before Pilate followed by the tragedy and triumph of Calvary.
Everyone is welcome to join with our friends from the circuit as we contemplate Christ's suffering before the joy of resurrection at Eastertide.