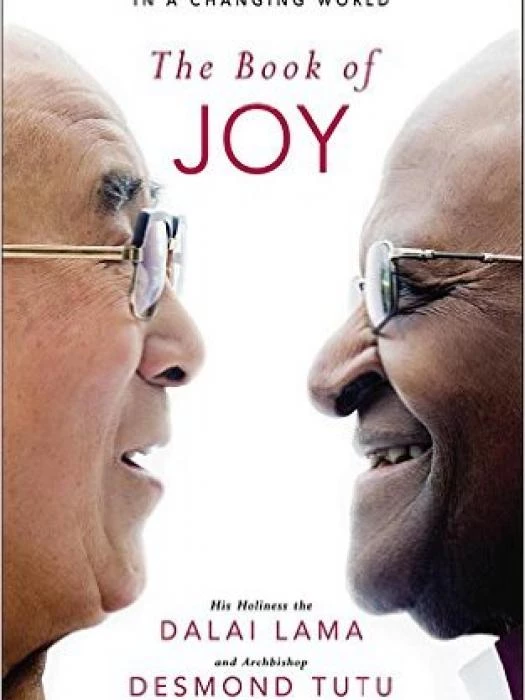 The Book of Joy by His Holiness the Dalai Lama and Archbishop Desmond Tutu is our book choice for our Saturday afternoon March 25th meeting. Published last September, the book prompted Oprah Winfrey to say, "I want to wish all of you joy because there is no better gift. Two spiritual masters, the Dalai Lama and Archbishop Desmond Tutu, share their wisdom in this uplifting book."
The two Nobel Peace Prize Laureates have survived more than fifty years of exile and the soul-crushing violence of oppression. Despite their hardships – or, as they would say, because of them – they are two of the most joyful people on the planet. Together, they looked back on their long lives to answer a single burning question: how do we find joy in the face of life's inevitable suffering? These two global heroes have stared into the abyss and despair of our times and revealed how to live a life brimming with joy.
It sounds the perfect antidote to all today's bad news. Feel free to join us at our March meeting. You can read summaries of our previous discussions by clicking here.