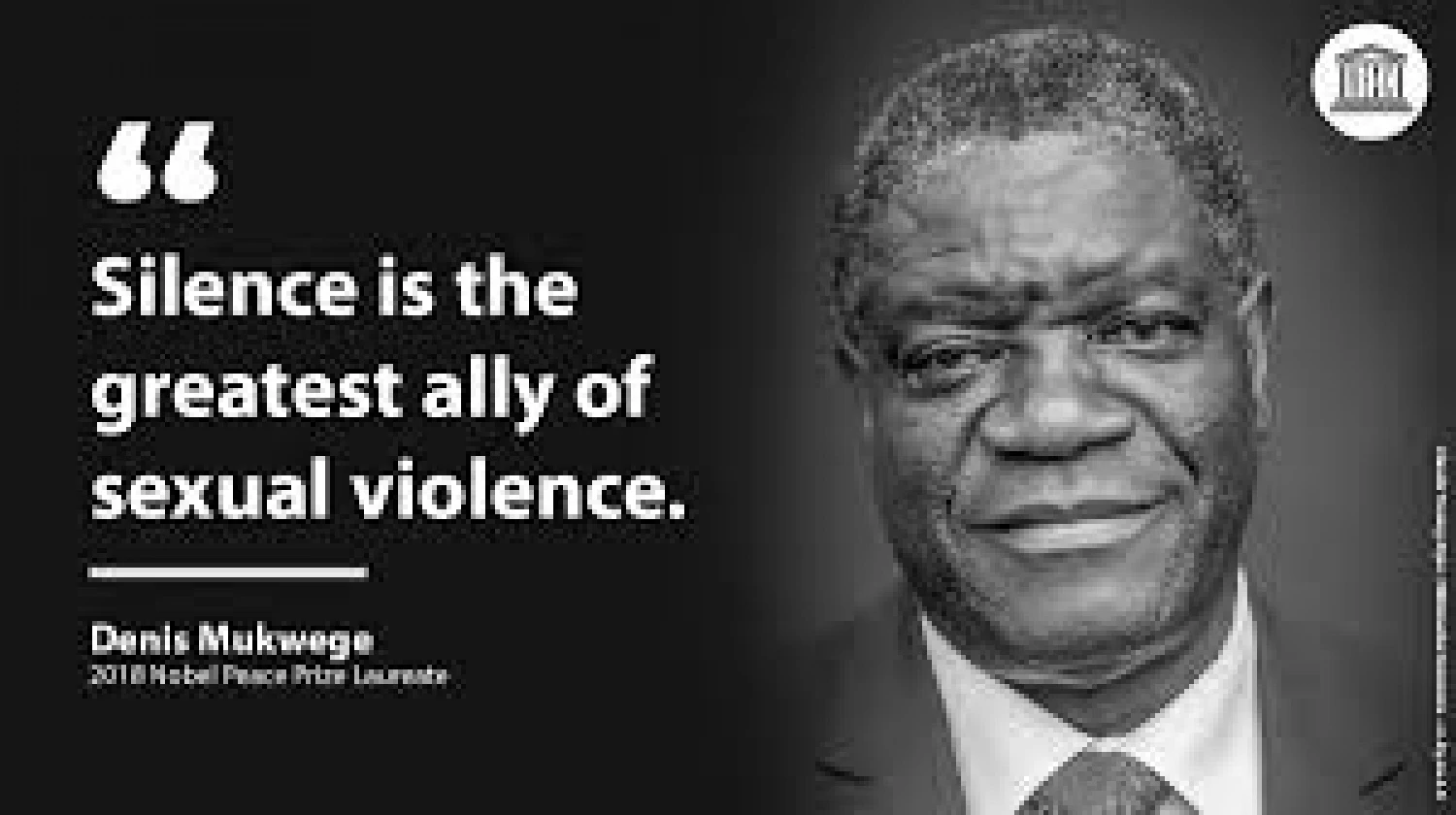 The Good Faith Book Club discussed The Power of Women by Dr Dennis Mukwege at their last meeting. David Neville gives a summary of the book and our thoughts about it.
This book is the autobiography of Dr Dennis Mukwege a Congolese surgeon who runs a hospital and support services for victims of rape and their babies, if they are made pregnant in the town of Bukavu in the far east of what is now The Democratic Republic of the Congo but was The Belgian Congo when he was born in 1955.
The book was a very harrowing read but luckily well written which helped us understand readily the desperate situation of the women's stories he told. He became a doctor and then surgeon and because of the situation around his area became an internationally recognised gynaecologist specialist in repairing the traumas of victims of rape. He has built a hospital in Panzi a poor area of Bukavu.
This area has seen the incursion of many armed soldiers who are either terrorist gangs or out of control companies of regular soldiers or worst of all the invasive soldiers from Rwanda ostensibly seeking fleeing groups from their bloody civil war and ethnic cleansing. All of these men regularly and repeatedly forced the local women at knife or gunpoint into the forest where they were repeatedly raped and then often horribly brutalised before being left tied up in forest clearings. The Rwandans deliberately used rape as a weapon to cower the local population.
We all agreed on the bravery and persistence of Dr Mukwege in continuing to work night and day in these horrific situations. He was constantly threatened by those who did not want him to succeed in his work, which not only tried to repair the rape damage but to try and rehabilitate the women who were usually considered defiled and outlawed by their own families. The victims were from as young as 4 years old to grandmothers and suffered life changing injuries and sadly he could not save all their lives.
We were appalled by the attitudes of those who should have helped. His own government did not want to recognise the problem as they seemed powerless to respond to the terror. So much so that when he spoke at the UN in New York the Congolese delegation boycotted the session. On another occasion when he was due to address a UN committee, he was asked to meet one of his own government ministers who told him bluntly that he should withdraw and that if he did not he would not be allowed back into Congo and his family would be in great danger – he reluctantly withdrew. The Congolese judiciary were no help and made sure that every charge brought against individuals for rape got nowhere. The only judicial success he got was ironically from a military court when a senior individual was gaoled for many years following a military trial.
He was continually afraid but carried on with his harrowing work – this is true bravery! For a time however he and his family had to move to the USA to avoid the threats and settled into a comfortable home but after 6 months the pull of the Congo was so great, he felt compelled to return. His standing at the UN had become so well known that now at the hospital and his home in its grounds he has UN Peacekeepers continually on guard to ensure his safety.
He has also been internationally recognised, receiving a Nobel Peace Prize together with a lady who worked with him.
We all recognised that although this was a story from Congo it unfortunately applied all round the world – even in this country where raped women rarely see the perpetrators charged and convicted. All military forces when in battle carry out rapes, some as definite military scare tactics.
We felt this book should be read by all world leaders in the hope that the message would embolden them to make changes in their attitudes to women who too often are not listened to and are often not believed. Frankie agreed to write to the Methodist Recorder and ask them to publish a review of this most important book.
One of our number said he had not looked forward to reading it but found it the most important book he had ever read!