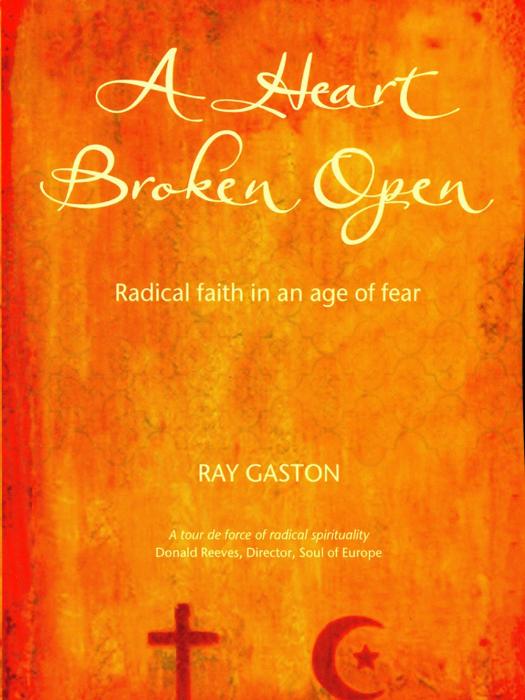 Karen Crussell:
January 2018
'A Heart Broken Open' is Rev Ray Gaston's account of his engagement with Islam in the majority Muslim population of the Inner City Leeds parish in which he ministered for twelve years. Views of the book were mixed with most people of the opinion that it was tough going, somewhat repetitive, inward-looking and intense. Despite that, it stimulated interesting and far-reaching discussion.
Gaston made a good case for pacifism in his book and explained the differences between the Sunni and Shia branches of Islam clearly. He also reminded us of, probably, the earliest example of a mutually respectful Christian-Muslim Interfaith dialogue almost 900 years ago when St Francis and Sultan Al-Kamil met during the time of the Fifth Crusade in 1219.
We noted from Gaston's account that his efforts to reach out to his Muslim neighbours appeared one-sided, lacking reciprocity from the Islamic community with which he sought to engage. We considered possible reasons for this, drawing on our own experiences of Muslim people we have encountered here in Aylesbury, which were overwhelmingly positive, open and friendly.
Our conversation then moved on to similarities and differences between Christianity and Islam. We discussed the way in which both faiths had split early in their histories over matters of authority, and both struggled with how to interpret ancient scripture in a way that was meaningful to 21st century people. We discussed our responses to the hijab, Ramadan, and the rationale behind some Islamic men (in specific times and places) having up to four wives. We talked about how Muslims appeared to know their faith better that Christians, in general, know theirs, and we wondered about the reasons for that — if indeed it was true. Was it because Islam is more straightforward; because children were taught their religion systematically from a young age; or because Muslim scripture is always read in the original Arabic avoiding the complication of translations?
Exploring different understandings of our own faith alone, we concluded that Christianity certainly is a very complex religion. We had no reason to believe Islam would be any different. We also recognised that culture, as well as belief, plays a huge part in creating the differences between our respective faiths. We can't all think alike, nevertheless we can all love alike.
We ended our time together reflecting on how far we individually would feel comfortable engaging with another faith: dialogue alone, observing prayers and worship, praying together (perhaps in a language we did not understand), fasting, or otherwise participating in faith-specific rituals ...? We each had our own cut-off point. What we all agreed, however, was that engagement was helpful and that the School of Love, into which Christians and Muslims alike have all been enrolled, requires us, and reticence notwithstanding, challenges us, to pursue that engagement in the interests of mutual respect and understanding.
Our next meeting is on Saturday 25 March. We will be discussing Rob Bell's latest book "What is the Bible?" I can vouch for the fact that newbies are made very welcome at the Book Club and I am pretty certain that you won't be required to write the notes of the meeting unless you, like me, are rash enough to offer to do so!
Karen Crussell
popular recent storiesAlso in the news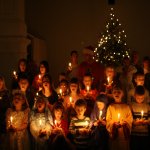 Posted: Fri 14 Dec 5:00am
Here is a reminder of our remaining services this Christmas: Sun 16 Dec 10.30am Morning Worship ACG Sun 16 Dec 5pm Candlelit Carol Service HK Sun 23 Dec 10.30am Morning Worship JS Mon 24 Dec 4pm Christingle Service HK Mon 24 Dec 11.30pm Midnight Communion HK Tue 25 Dec 10.30am Christmas Day Family Service HK Sun 30 Dec 10.30am ..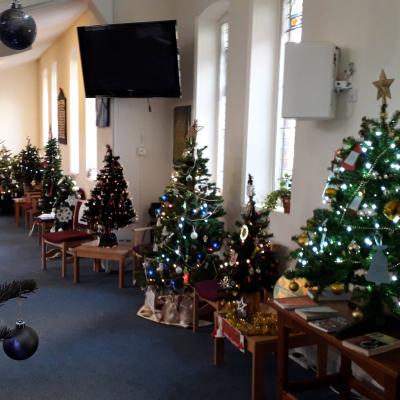 Posted: Thu 13 Dec 5:00am
Money doesn't grow on trees, unless you are organising a fund-raising Christmas Tree Festival. Ours was last weekend and thanks to donations, food and gift sales, £1,100 was raised towards the Church Welcome Project.This year, there were 20 trees decorated on a theme of Christmas songs and carols by church groups and community centre user groups. Ken Kole and his Merry Souls...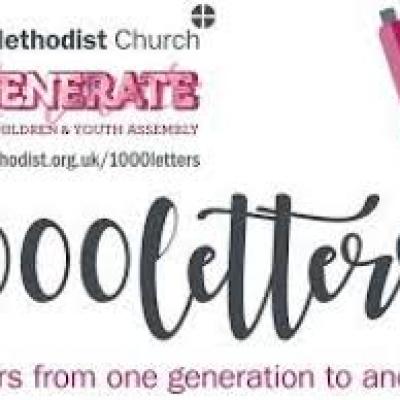 The Methodist Church: Wed 12 Dec 5:00am
This year's 3Generate, the annual Methodist Children and Youth Assembly took place over the weekend, 23-25 November, when 1,200 young Methodists, aged 8-23, along with youth leaders and volunteers gathered in Southport.The Youth President Jasmine Yeboah, who was elected at last year's 3Generate said: "My theme for the year is Courageous. Many of the events looked at how young...