Madalena Leao (JPIT):
April 2018
It is not only the 'Windrush immigrants' who have been affected by the Home Office's much publicised 'hostile environment for migrants.' Malalena Leao from the Joint Public Issues Team (JPIT) tells her own story:
"I have been a British citizen my whole life but was born in Brazil and moved here at the age of 18 months. When I applied for university I was assessed by one of the universities as a foreign (non-EU) student despite the fact that all my schooling had been in the UK. This had severe implications for me as the fees a foreign student pays are much higher than those of a UK student. So I duly appealed and was told I had to prove that I had been resident in the UK for the past 3 years...
...The constant checking of people's papers, and the suspicion it encourages, are part of a wider trend towards overt hostility to migrants. This manifests itself in changes which mean that taxpaying, Home Office documented migrants must pay an additional NHS surcharge to have access to the health services their taxes fund...
...The government has deliberately chosen to 'other' migrants. It is hardly surprising then that the consequence of a hostile environment for migrants is distress, expense, profiling, suspicion and precariousness. It becomes not just a hostile environment for those who are migrants, but also for those who look like or sound like migrants. The hostile environment is a racist environment."
To read Magdalena's full story, click here.
popular recent storiesAlso in the news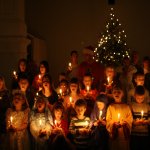 Posted: Fri 14 Dec 5:00am
Here is a reminder of our remaining services this Christmas: Sun 16 Dec 10.30am Morning Worship ACG Sun 16 Dec 5pm Candlelit Carol Service HK Sun 23 Dec 10.30am Morning Worship JS Mon 24 Dec 4pm Christingle Service HK Mon 24 Dec 11.30pm Midnight Communion HK Tue 25 Dec 10.30am Christmas Day Family Service HK Sun 30 Dec 10.30am ..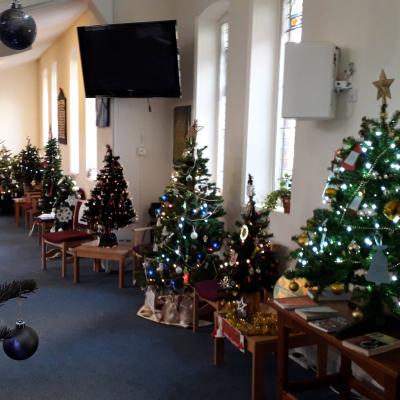 Posted: Thu 13 Dec 5:00am
Money doesn't grow on trees, unless you are organising a fund-raising Christmas Tree Festival. Ours was last weekend and thanks to donations, food and gift sales, £1,100 was raised towards the Church Welcome Project.This year, there were 20 trees decorated on a theme of Christmas songs and carols by church groups and community centre user groups. Ken Kole and his Merry Souls...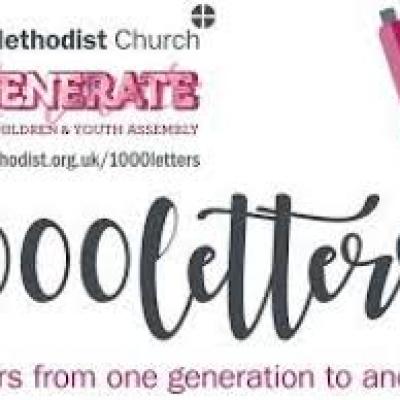 The Methodist Church: Wed 12 Dec 5:00am
This year's 3Generate, the annual Methodist Children and Youth Assembly took place over the weekend, 23-25 November, when 1,200 young Methodists, aged 8-23, along with youth leaders and volunteers gathered in Southport.The Youth President Jasmine Yeboah, who was elected at last year's 3Generate said: "My theme for the year is Courageous. Many of the events looked at how young...