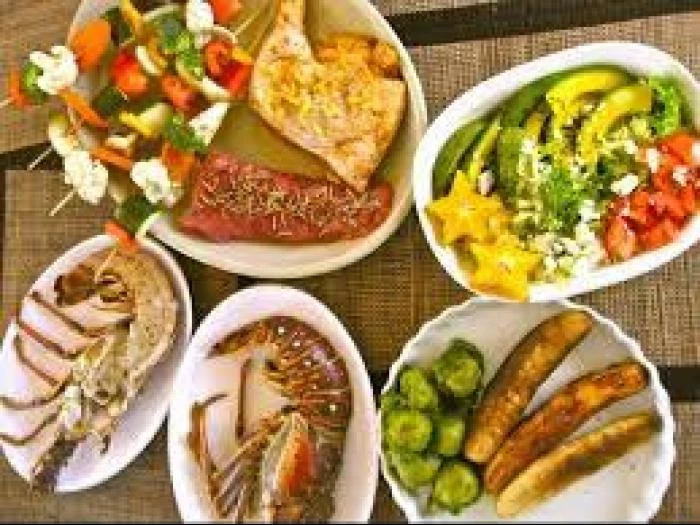 Now that we are no longer holding our annual Caribbean Evenings, Beatie Francis is very keen to have a fundraising event each year for charities which are important to her and the Aylesbury community. A chance, also, to get together for a chat!
So, we intend to have a FAITH BUFFET TEA on Saturday 28th March 2020, from 5.00 – 7.30pm.
It will be very informal and all are welcome. There will be NO CHARGE, but we ask everyone to bring FOOD TO SHARE and also to make a DONATION on the evening – we shall have donation buckets available.
We would like the evening to be fuss-free, so all food needs to be brought ready to serve on a plate/dish.
You can bring whatever you like! A few ideas: – Pastry dishes: (quiches/flans/sausage or veg rolls/pizza) – Different Salads: (leafy/tomato/pasta/rice/couscous/bean/vegetable) – Cold meats/cheeses, etc – Filled rolls/sandwiches; sausages, falafels ............ You might prefer to bring a Cake for dessert instead! (we won't be having other desserts – just different cakes).
Beatie would like to share the proceeds from our first 'Bash' between the Florence Nightingale Hospice Charity and Epilepsy Research. PLEASE PUT THE DATE IN YOUR DIARIES! Further information nearer the time, but do speak to Beatie Francis or Jennie Torpey if you have any queries.