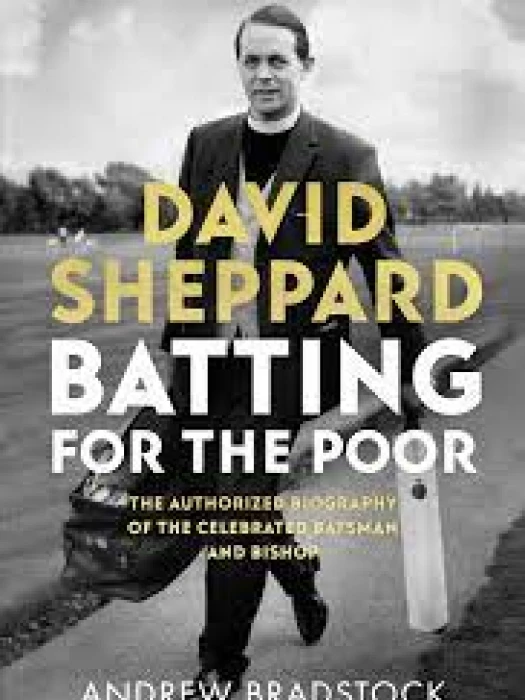 The newly released paperback version of Batting For The Poor is the Good Faith Book Club's choice for our next book. We will discuss it via Zoom on Saturday, May 22nd at 2pm. If you would like to join us, just let me know and I will send you the link. My email is peterb.green@ntlworld.com. The book blurb reads:
Sheppard first came to prominence as a cricketer in the 1950s. An opening batsman, he was selected for England while still at Cambridge, and later captained his country. In the 1960s Sheppard was a leading figure in the campaign to sever sporting links with South Africa, a crucial factor in the ending of apartheid.
Converted in his first year at Cambridge, Sheppard was ordained into the Church of England in 1955. His curacy in Islington gave him a passion to serve the church in the inner city, a calling he fulfilled as warden for twelve years of the Mayflower Centre in Canning Town. Following his appointment as Bishop of Woolwich in 1969, he published a major text about his work in urban areas, Built as a City.
David Sheppard made his biggest mark as Bishop of Liverpool from 1975-97, forging a pioneering partnership with Archbishop Derek Worlock, his Roman Catholic counterpart. For twenty years the two worked tirelessly to revive the fortunes of the city, helping to break down its many internal divisions. In 1991 Sheppard was seriously considered for Archbishop of Canterbury following Robert Runcie retirement.
In 1997 Sheppard was awarded a life peerage, and played an active role in the Lords, and as a writer, speaker and preacher, until his death in 2005.
This biography draws on the papers left by Sheppard in Liverpool Central Library, other archival material, and more than 150 interviews conducted by the author.