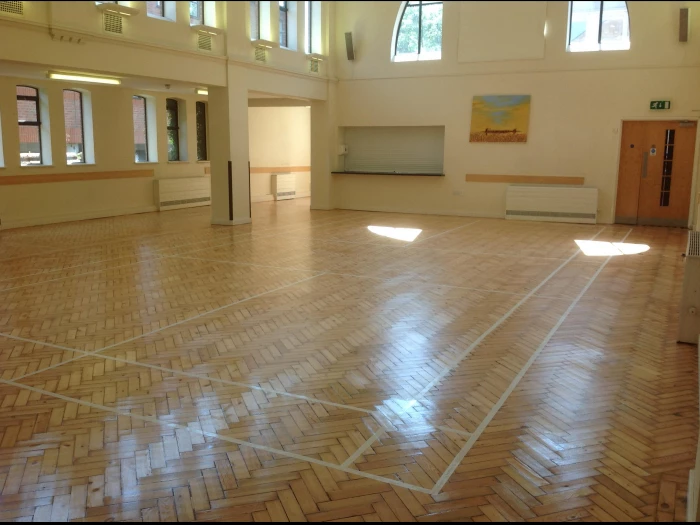 Bob Bucknell sent photographs with the website and said, "We took advantage or the lockdown to have a much needed refurbishment of the hall floor. It had been severely damaged mostly by stiletto heals and needed a heavy sanding. The eagle eyed amongst you will spot a badminton court."
So we spoke to John Miskin, our very own international badminton line judge who wrote, "Following coaching sessions with the youth of the church, I suggested that we should have a badminton court laid in the hall. As it would be laid by myself and an assistant (socially spaced) the cost was only £90.00. The cost was split between Boys' & Girls Brigades and the Youth Club, so no cost to the church. After getting permission a few, not so young, people of the church asked if they could use it as well. The reply was, of course, 'Yes!' Due to the overhang of room 5 the court is slightly shorter than a full size court but the width is the right size."
Anyway, our thanks to John and we look forward to seeing the court in action whenever the pandemic restrictions allow..