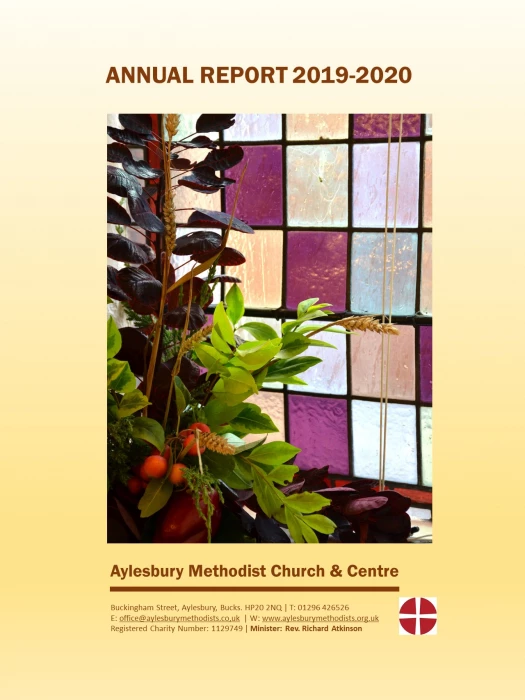 The church's annual report for the Methodist year September 2019-August 2020 has now been published.
In it, Superintendent Minister Richard Atkinson looks ahead to what the future might be like after the pandemic. 31 contributors paint a picture of the life of the church. The report also covers our organisation, youth and other church activities, our supported charities and finance.
There is an update on a new role for our former Family & Youth worker, Mel Brown as District Community Chaplain.

To see a copy of the 24-page report, click here.