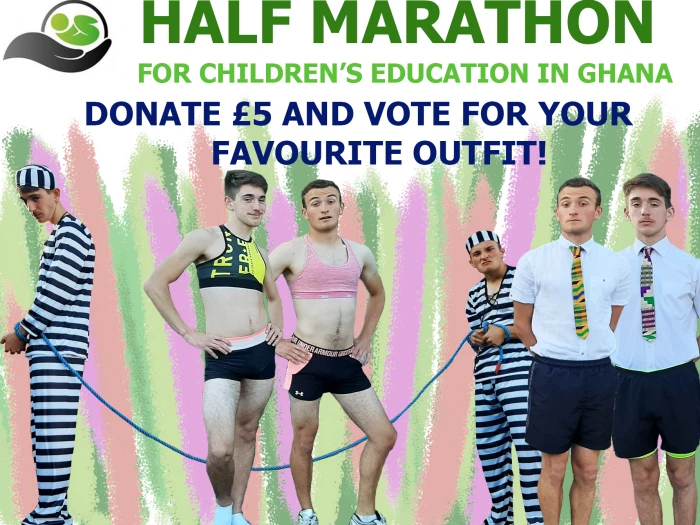 'On the 18th July Charlie Levitt and Sam Wright will be running 21km all across Aylesbury in a costume of your choosing!
They are raising money for the Alfan Foundation, an aid charity run by Anne and Alfons Hanson and with whom Charlie and Sam will be travelling to Ghana next summer (2021). All the proceeds go to the charity directly to help fund the educational supplies and resources we will be delivering and teaching with in schools.
To vote for your favourite costume please donate £5 – or more – by clicking the link below by the 18th July. To vote for your favourite outfit, put the number 1, 2 or 3 in your donation comment – corresponding to the options shown in the photos (All photos were taken with us 2m apart then edited to make us closer).
Thank you very much, all support is much appreciated.'
Click here to donate and vote:
1. Kente tie top button – make us feel the heat with this stylish attire.
2. Attached inmates – help us bond with our three metre rope.
3. Sister's super gymwear – let Aylesbury enjoy our tan lines.