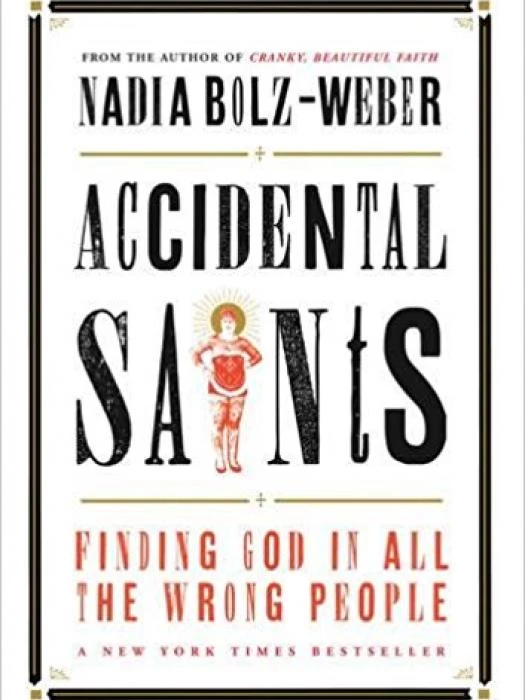 The Good Faith Book Club choice for our November 25th meeting is Accidental Saints. It is written by the heavily tattooed Lutheran pastor and best selling author, the very unconventional Nadia Bolz-Webber. She is the founding pastor of House for All Sinners and Saints in Denver, Colorado. Nadia has been featured in BBC World Service, The Washington Post, Bitch Magazine, NPR's Morning Edition, Fresh Air, More Magazine, The Daily Beast and on CNN.
The book blurb says, "In Accidental Saints, readers are offered a surprising encounter with what she calls 'a religious but not-so-spiritual life.' This unlikely priest stubbornly, sometimes hilariously, resists the God she feels called to serve. But God keeps showing up in the least likely of people: a church-loving agnostic, a drag queen, and a gun-toting member of the NRA."
So what will we make of all that? We'll find out on November 25th and you are welcome to find out with us.
For details of the book club,click here.