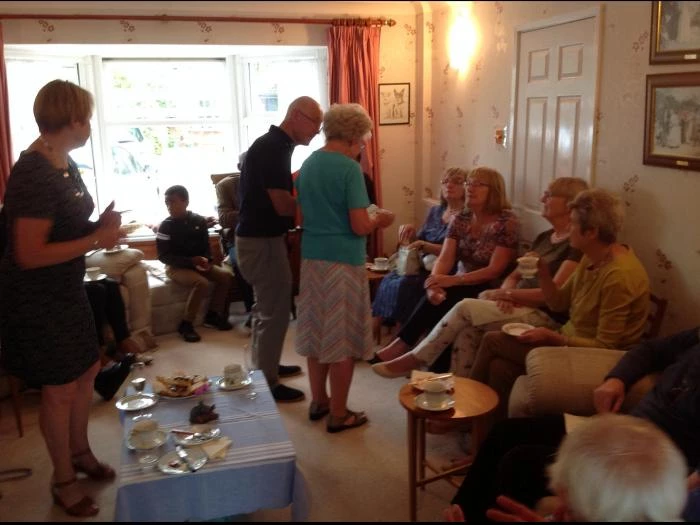 After the long hot dry spell of weather, the rain finally came on the afternoon of our Posh Afternoon Tea at Robert and Rosemarie Bucknells. Undaunted, 'Plan B' came into operation and everyone moved indoors.
Despite this slight inconvenience, the event managed to raise £310 towards the cost of our Church Welcome Project. In the process, those attending enjoyed their afternoon and the conversations and fellowship it provided.
The tea was part of the fund-raising programme for our £105,000 scheme. Before you know it, we will be enjoying another programme event – the Christmas tree festival on the 7th, 8th and 9th of December. Book the dates!